My recent new additions to my accessories line are taking an obvious direction down the path of abstract geometric patterns. I'm totally inspired, it verges on obsession. But if you are going to be designing great things, I think an obsession with your inspiration is in order. I'm seeing geometrics in anything and everything as the research continues. During the searches and endless flicking through images you often come across pieces, items or products that you simply cannot ignore. These pieces below I thought deserved a mention. And therefore my design and inspiration blog is born today. Enjoy!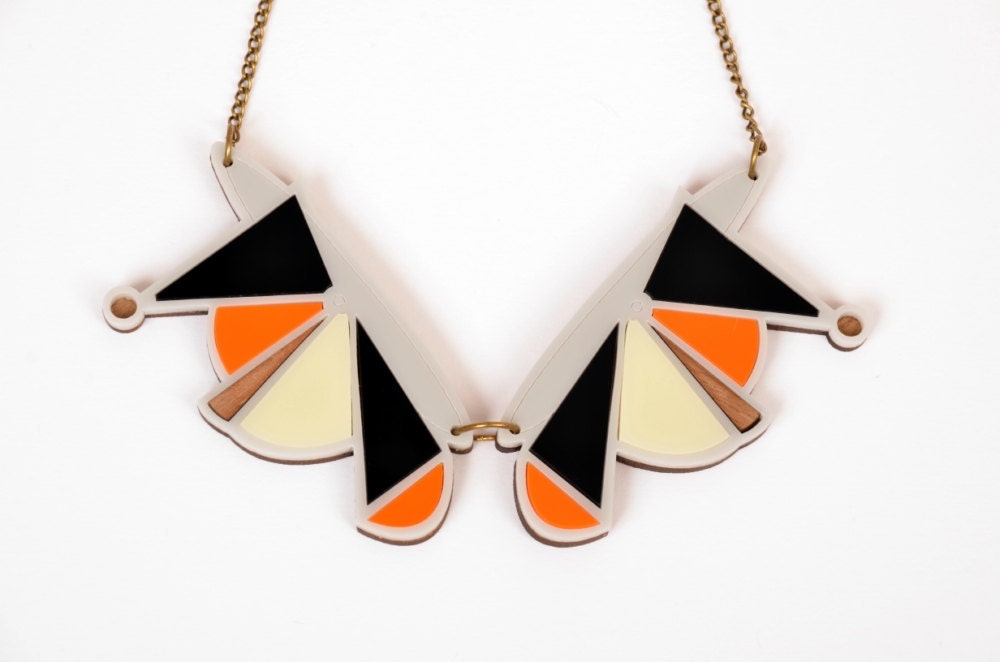 I first discovered these geometic necklaces on Etsy in my search for inspiring geometrics. These necklaces are extremely well made and such a great idea! They are laser cut using materials such as walnut, perspex, acrylic and leather. Instead of laser cutting the pendant and discarding the cut-out pieces, they are placing them back into the pendant mixing the materials and creating these incredibly gorgeous geometric arrangements.
The seller
nylonsky
is based in London and their necklaces are totally affordable and unique!
If you really want to make a statement with your statement necklace then look no further. This
nOir
"Artisian" large geometric collar statement necklace does exactly that in a big way. The deco-cubist style of the necklace is just the beginning. The brass rods are all gold plated, and the black sections are all different kinds of black glass beads. Its definitely a piece of wearable modern art and something that will make you stand out whereever you go. Though, at US$310, this necklace does come with a price tag that might seriously make a dent your next paycheck.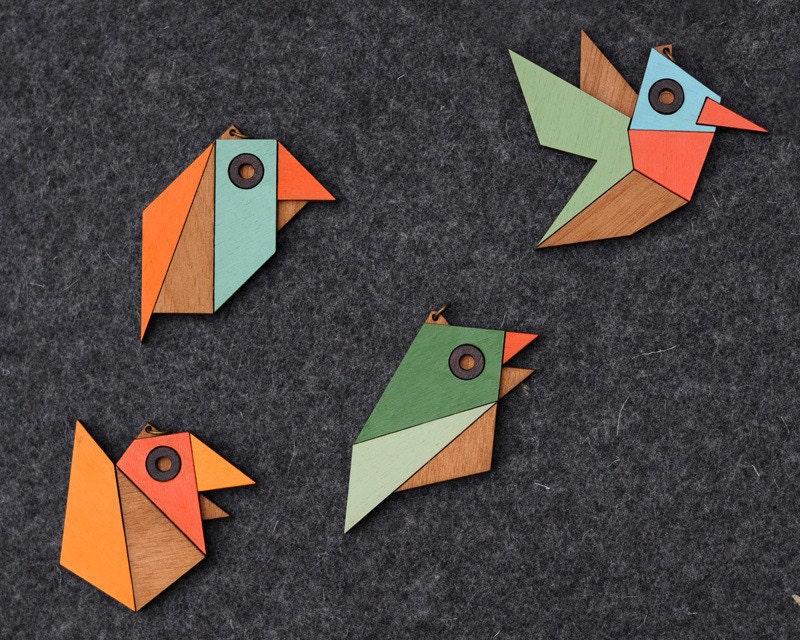 On a more lightheated note, I'm totally in love with these oh so cute geometric bird pendants from etsy seller
bRainbowshop
. Inspired by tangram puzzles with a muted retro colour palette, these precious wooden pendants could turn anyone into a necklace collector!